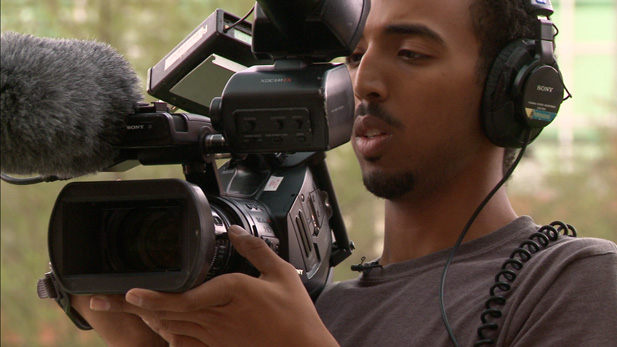 As students, juggling school, work and extracurricular activities is not easy. UA+ is a student production, and we are not alone in the way we accomplish our work or in the difficulties we face.
Joel A. Saldaña Pérez is the vice president of Grupo Folklórico Miztontli. He is also a UA student taking a full course load. Not only that, but he also holds a job on campus as a Residence Assistant, and has a second job elsewhere.
Grupo Folklórico Miztontli is the first and only Mexican folklórico dance group at the University of Arizona. They have around 10 performances each semester, and a lot of preparation and practice goes into each. The group's president, Kenya G. Balderas, says the best feeling she gets when preforming is from seeing people's reactions to the movements and the skirt work.
UA+ produces about one segment each week, and the student videographers, producers and editors each play a role in making a story come together. "I love filming and creating a story," says videographer, Santiago Bahti. Bahti has been a part of many video productions, and he and the rest of the UA+ team learn and grow with each coordinated, practiced effort.
Whether performing a dance or creating a video, effort and attention to detail are key components to a successful production. This UA+ segment examines the parallel processes and challenges of video production and performance art by University of Arizona students.
Producer: Alexandra Salazar | Videographers: Santiago Bahti, Eric Rawdin | Editor: Lauren Bays