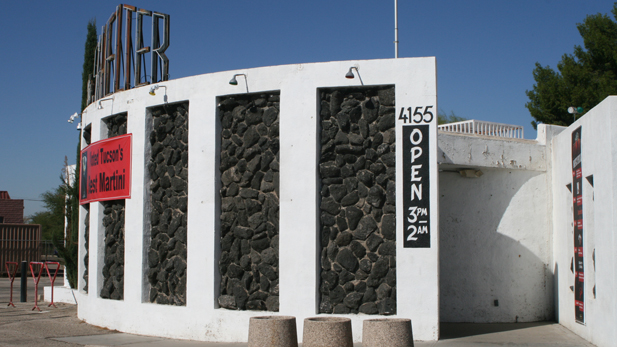 The Shelter lounge was designed by Tucson architect Anne Rysdale.
Listen:
Anne Rysdale designed many iconic buildings in Tucson, and along the way, broke through a gender barrier in the architecture industry.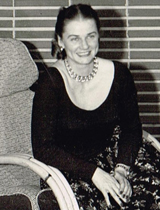 Tucson architect Anne Rysdale
From the Tucson Inn, to the Sun Building, on Speedway near Campbell, midtown Tucson gets a lot of its architectural flavor from Rysdale's designs.
From 1949 to the early 1960s, Rysdale was the sole female architect in Arizona, and she was only the second woman to be registered with the Southern Arizona chapter of the American Institute of Architects.
But getting there wasn't easy for Rysdale. Frank Lloyd Wright headed the opposition to allowing women to register as architects.
Many of the more than 1,000 buildings she designed appear in Tucson neighborhoods, including Palo Alto Villiage, Winterhaven, El Encanto, Country Club Estates, Highland Manor and Colonia Solana.
"I did a lot of projects where there would be like 400 houses but each buyer had a copy print of his own floor plan and architectural sections," Rysdale said.
That led to some interesting assumptions.
"All kinds of people will say, 'you were my mother's architect' or something like that, and I couldn't talk about their mother because they were in a 400-house situation, they weren't all in the same place like a subdivision," she said.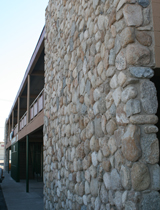 Anne Rysdale designed the Pima Plaza in Tucson in 1957.
When she was in Tucson earlier this month, one of the inhabitants of a Rysdale-designed home asked her to sign an original blueprint.
Her home designs were distributed throughout the country because they were picked up in stock design magazines.
Rysdale's work ethic and productivity also opened the opportunity for women to enter the industry after her.
"There's no question that the female architects that came before me and my colleagues made it easier for us. They broke new ground and now opportunities are available," said Tucson Architect Teresa Rosano. "I think for students now it's hard even to imagine what a huge change has happened just in the last 50 years in terms of their opportunities."
Rysdale bucked a gender trend in the industry that still hasn't been completely eliminated. Rosano is a principle of Ibarra Rosano Design Architects and an adjunct lecturer at the University of Arizona's College of Architecture and Landscape Architecture. She estimates that, in her classes, men still outnumber women 2 to 1.
"I think there are many projects that people don't realize that she did, and wouldn't have guessed that so many projects were done by a woman at that time," Rosano said.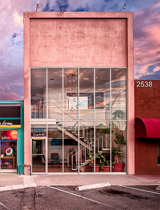 Haas Building, designed by Anne Rysdale (PHOTO: Jude Ignacio, Gerardine Vargas)
Before speaking about her Tucson designs during an architecture event in Tucson this month, Rysdale flipped through a scrapbook of photos and newspaper clippings that document her career.
When she came across the Gila County Courthouse, in Globe, Ariz., she said it was one of her favorite designs.
"It was a pretty building," Rysdale said. "It had an engineering feature...it was built on a slope in the back, and we anchored it to the rock, so it wouldn't slide down the hill, with the elevator shaft. It was like a long pin."
She spent years designing buildings in Arizona, but has since moved to Florida, where she still works.
Rysdale said she used to do three-dimensional designs, called isometric drawings, by hand. She kept designing as the computer age changed the industry, although she said she prefers older methods of creating blueprints, and that has changed the way she works.
She's now a forensic architect, and jokes that it's not quite as dramatic as forensic science.
"I don't do blood samples or have anything to do with murders," she said.
Rather, it's a new name for historical preservation work.
"They have a new classification for architects now who do a lot of restoration work and fix up old buildings that are falling down," she said.
Rysdale also lectures in Ireland on moisture intrusion in modern buildings, which she says is a result of open block construction.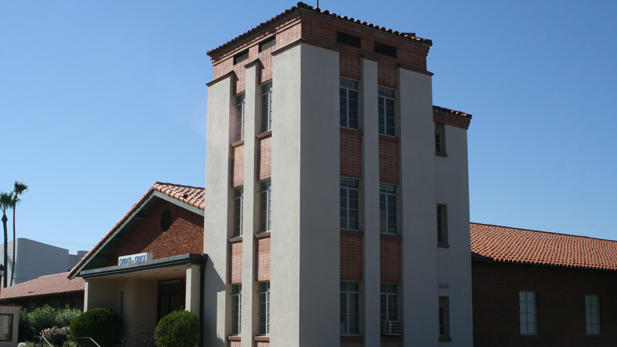 Church of Christ, 145 N. Country Club, Tucson, designed by Anne Rysdale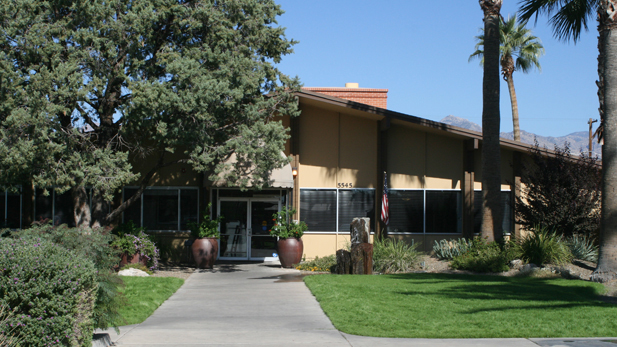 Valley Manor Retirement Center, a building in Tucson designed by architect Anne Rysdale.