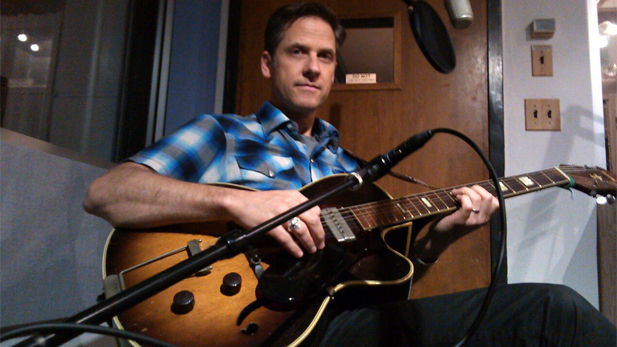 Jim Blackwood
Singer, songwriter, and musician Joey Burns has had a lot to celebrate in 2012. The popular and critical success of Calexico's latest album Algiers has led to concert tours of both Europe and North America, including performing with some of the band's closest friends at a special homecoming concert in October, 2012 at Tucson's Rialto Theater.
Arizona Spotlight asked Joey Burns to come to the AZPM Studios to play some new music, and to tell us the story of how the album was created...
Listen: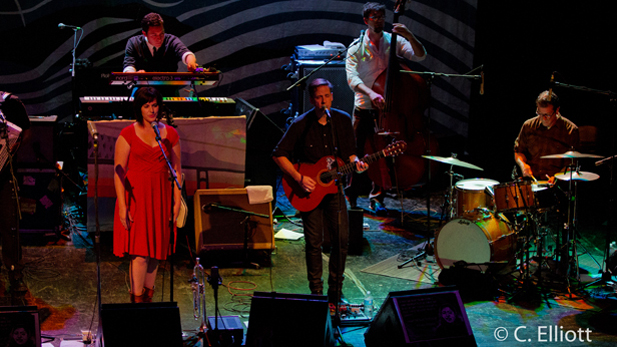 C. Elliott
During his visit, Joey Burns also performed the song Fortune Teller solo on acoustic guitar...
Joey Burns - Fortune Teller:
And here are two songs featuring Calexico and friends recorded live on the Rialto Theater stage in October of 2012 by Jim Blackwood:
Calexico - Maybe on Monday:
Calexico - The Vanishing Mind: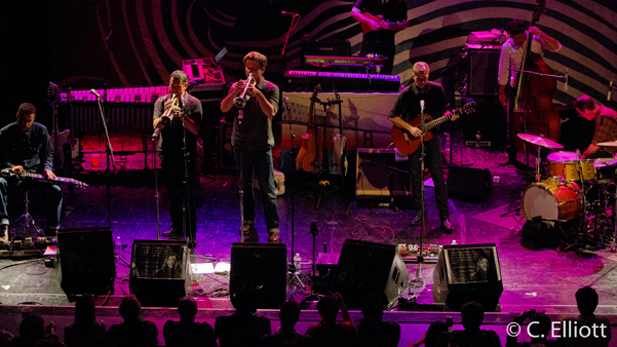 Thanks to C. Elliott for permission to use her photographs. Music for this Spotlight Session was recorded and produced by Jim Blackwood in the Arizona Public Media Radio Studio.