Arizona mining company Resolution Copper said today that they will suspend shaft and drilling work at its Superior operation and eliminate approximately 400 jobs.
In a statement, the company says the reductions are the result of continued uncertainty regarding a proposed land exchange.
The Resolution Copper Project has been trying to get Congress to approve a swap of 5,300 acres of environmentally sensitive land for 2,400 acres of land east of Superior, in an area of the Tonto National Forest known as Oak Flat.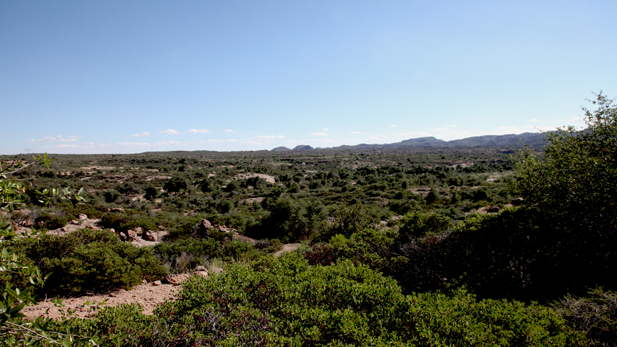 PHOTO: Mark Duggan
Oak Flat, in the Tonto National Forest east of Superior. Resolution Copper Mining has proposed building a large underground copper mine at the site.
The company proposes to develop the Oak Flat area into a large underground mine. According to Resolution, if the mine were allowed to open, it could generate as many as 3,700 jobs.
The exchange has been stalled in Congress for years, opposed by some conservationists and American Indians who say a mine would foul sacred tribal grounds and possibly threaten area groundwater.
Resolution Copper Mining says it will try to place affected workers within other company operations, either that of Resolution, or one of its owners, London-based Rio Tinto.
The job reductions in the Superior area amount to about 75 percent of Resolution's workforce. Layoffs will start by the end of December and conclude by the end of March. The company will also reduce its operating budget from $200 million this year to about $50 million in 2013.
Read Resolution Copper's press release about the workforce and budget reductions:
RCC-news-release: View at Google Docs | Download File