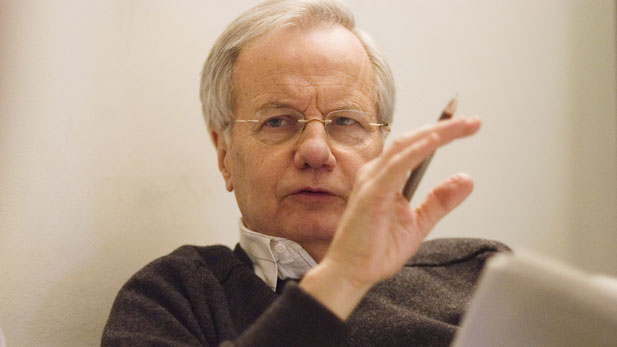 Bill Moyers
We've forgotten that democracy is supposed to be about addressing our problems through a political system that encourages bargaining, compromise, and progress. Except for taking us to war, showering largesse on the privileged and powerful, and courting donors instead of representing voters, Washington politics promotes gridlock, paralysis, and stalemate.
On this week's Moyers & Company, Tony Kushner, who wrote the screenplay for the film ,Lincoln, joins Bill for a "history lesson about politics." The two talk about finding the man inside the monument, and what Abraham Lincoln -- 147 years after his death -- can still teach us all about politics, compromise, and the survival of American democracy.
Also on the show, Bill reflects on the elementary school shooting in Connecticut and its implications for our culture.
Moyers & Company, Friday at 9 p.m. on PBS 6.