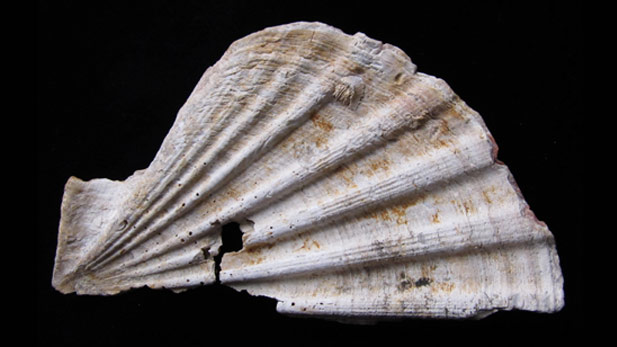 A perforated scallop shell from Cueva Anton, Spain, believed to have been used as a Neanderthal pendant. (PHOTO: PBS)
What happened when the first modern humans encountered Neanderthals 60,000 years ago? In 2010, a team led by geneticist Svante Paabo announced that they had reconstructed much of the Neanderthal genome and the analysis showed that modern humans and Neanderthals had interbred, leaving a small signature of Neanderthal genes in everyone outside Africa today. NOVA explores the implications of this exciting discovery. Were Neanderthals really mentally inferior, as inexpressive and clumsy as the cartoon caveman they inspired? NOVA examines a range of new evidence for Neanderthal self-expression and language, suggesting that we may have underestimated our long-vanished cousins.
NOVA: Decoding Neanderthals, Wednesday at 9 p.m. on PBS 6.
Watch Decoding Neanderthals Preview on PBS. See more from NOVA.