Story by Tony Paniagua
The Cooper Center for Environmental Learning is located just east of Tucson Mountain Park and has been helping thousands of children in southern Arizona explore the Sonoran desert to learn about multiple topics such as plants, animals and sustainability.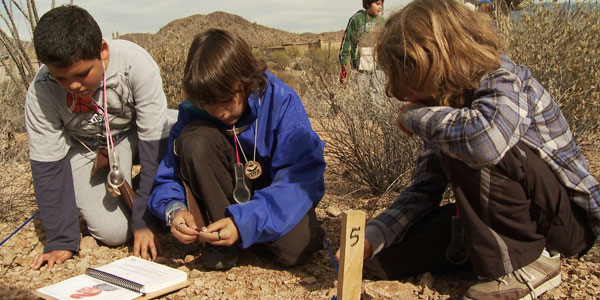 Formerly Camp Cooper, the facility was established by Tucson Unified School District in 1964 but due to budgetary constraints the University of Arizona's College of Education and TUSD established a partnership to run it cooperatively. TUSD still owns and maintains the property but the Department of Teaching and Teacher Education at the College of Education now runs the day-to-day operations. Mike Mayer is the Center's executive director and he says it's important for children to learn about their surroundings. "We find so many of the students that come from the city of Tucson are even afraid to be in the desert and yet we live in the desert," says Mayer. The Cooper Center is celebrating its 45th Anniversary on Saturday March 27th from 9 am until 4 pm.