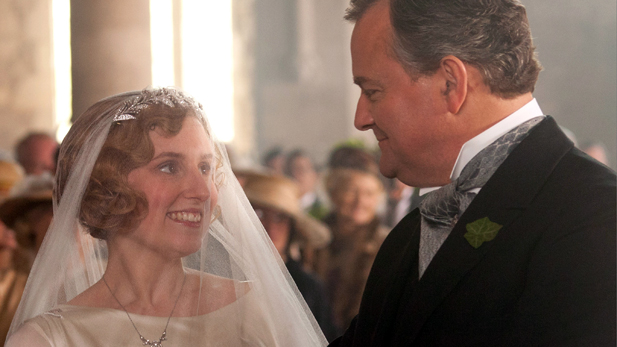 Laura Carmichael as Lady Edith and Hugh Bonneville as Robert, Earl of Grantham (PHOTO: PBS)
Witness fateful events, above and below stairs. Edith and Sir Anthony face their own fateful moment. Mrs. Hughes confronts a crisis.
Masterpiece: Classic: Downton Abbey, Season 3 Episode II, Sunday at 8 p.m. on PBS 6.