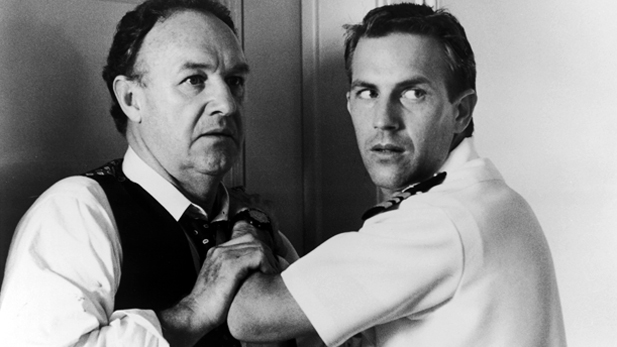 Gene Hackman and Kevin Costner in "No Way Out" (PHOTO: MGM)
A morally upright naval hero accepts a position with the Secretary of Defense and his overzealous assistant. Things become complicated when the Secretary of Defense becomes involved in the murder of a beautiful Washington, D.C. party girl.
Hollywood at Home: No Way Out, Saturday at 9 p.m. on PBS 6.