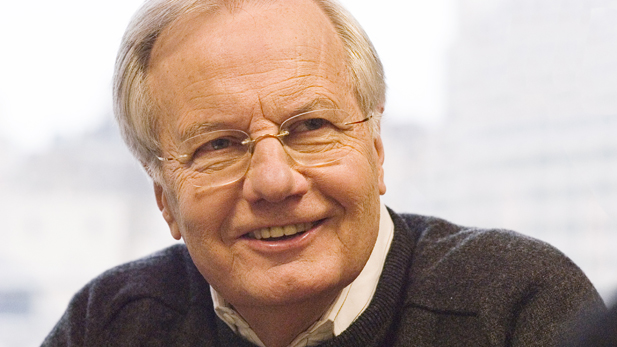 Bill Moyer (PHOTO: APT)
President Obama's second inauguration will be a day of celebration, but whether or not he accomplishes his second-term goals depends on what happens the next day -- Tuesday, January 22 -- on Capitol Hill. That's when the United States Senate decides the fate of the filibuster.

The 112th Congress that just ended -- the least productive in the record books -- ground to a halt as Republicans mounted scores of filibusters to stop bills, nominations, and judicial appointments. As a result, there are more judicial vacancies today than when Barack Obama took his first oath of office. With minimal effort -- and hardly a word spoken -- a minority of 41 Senators can prevent the legislators from even discussing issues and legislation; all that's needed is a phone call to the cloakroom to bring the Senate to its knees. The filibuster is "a triumph of hypocrisy," Moyers says, because the party in the majority always wants to reform it, until that same party winds up in the minority and wants to keep it.
On this week's Moyers & Company, Larry Cohen, president of the 700,000-member Communications Workers of America, joins Moyers to make the case for common-sense reform that would bring the Senate back to serving democracy. Cohen is a leader of the Democracy Initiative -- a coalition of nearly 100 progressive organizations campaigning to change the filibuster rules. But time is not on their side. Unless the Senate reforms the filibuster on the first day of the new 113th Congress -- Tuesday, January 22 -- the minority wrecking crew remains in charge.
Moyers & Company, Friday at 9 p.m. on PBS 6.