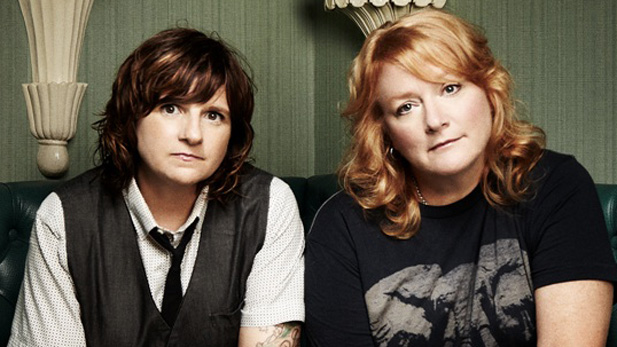 Indigo Girls Amy Ray (l) and Emily Saliers (r) (PHOTO: Jeremy Cowart)
For over 25 years, Indigo Girls have built a reputation for creating strongly emotional music that has connected them with their fans in a unique way.
Throughout their career, they've continually broken barriers and changed minds about politics both global and personal.
According to Indigo Girl Emily Saliers, for every step of that journey they have held personal and artistic truth as their highest aspiration.
On January 19th, 2013 at 8pm, Indigo Girls will perform some of their best known songs at the Tucson Music Hall alongside the Tucson Symphony Orchestra in a brand new collaboration.
The concert includes favorites like Closer to Fine, Galileo and Love of Our Lives, as arranged by Sean O'Loughlin (who has worked previously with Chris Isaak, Feist, The Decemberists, & Josh Ritter) and Stephen Barber (collaborator with Rosanne Cash, Alejandro Escovedo, & John Legend).
Mark McLemore talked with Emily Saliers about how it all came to be...
Listen: