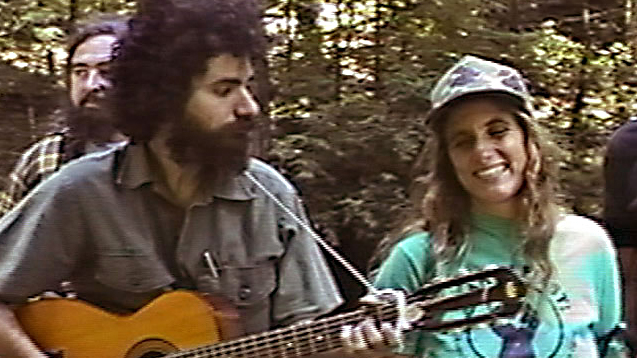 Darryl Cherney and Judi Bari sing at Nationwide Tree-sit Week, in Mendocino County, Aug. 1989 (PHOTO: courtesy Darryl Cherney)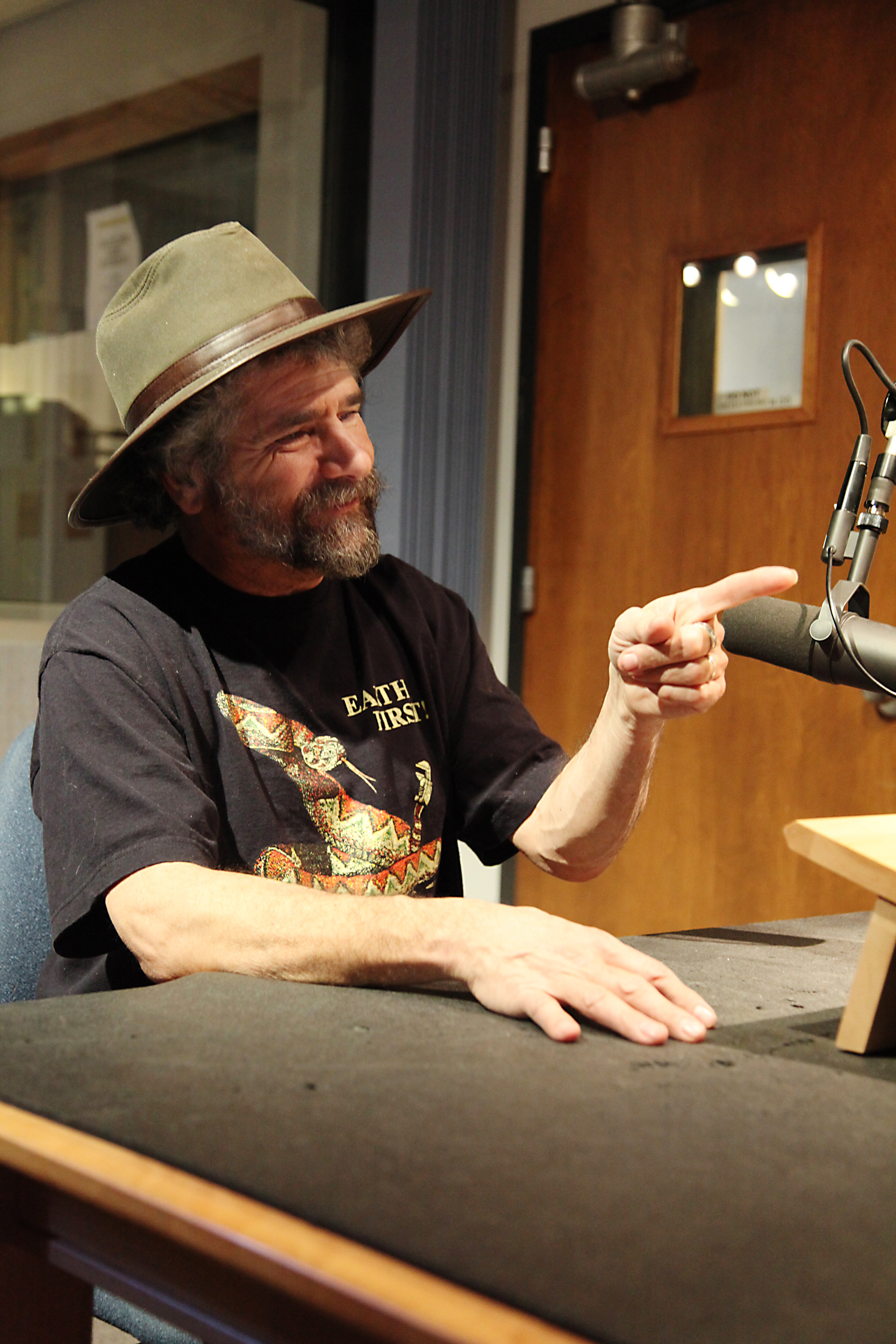 Darryl Cherney discusses his film "Who Bombed Judi Bari?" in the AZPM Radio Studio (PHOTO: Natalie Sanchez)
You may remember the story of what happened to environmentalist and Earth First member Judi Bari in 1990. She became the victim of car bombing that left her with substantial injuries, and she was subsequently arrested by the FBI on charges that she had actually bombed herself.
Those charges were later dropped and never went to trial, but the damage to Judi's body - and to her cause - was already done.
Also injured and arrested alongside Judi was her friend and colleague Darryl Cherney, who is visiting Arizona to present the new documentary Who Bombed Judi Bari? at The Screening Room.
The film attempts to tell Judi Bari's remarkable life story, as well as the story of the still unsolved car bombing and its lasting repercussions.
Mark McLemore asked Darryl Cherney to tell the story of what happened...
Listen:
Darryl Chermey will be available for Q&A sessions following the showings of Who Bombed Judi Bari? at the Screening Room on Friday, January 18th, 2013 at 7:30 pm, Saturday, January 19th at 6pm and 8pm, and Sunday, January 20th at 2pm. Cherney then travels with the film to Phoenix, Arizona and New Mexico, a complete schedule is available here.