Two educators have been named as finalists in the search for a new chancellor at Pima Community College, the college announced in a press release.
The PCC Governing Board, at a special meeting Thursday, accepted the finalists for chancellor recommended by a 31-member citizens' search advisory committee.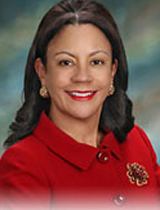 PHOTO: www.tmcc.edu
María C. Sheehan.
The two are Terrence J. Burgess, president of San Diego City College, and María C. Sheehan, president of Truckee Meadows Community College in Reno.
PCC Board Chair Brenda B. Even said in the press release that the two will visit Tucson in the coming weeks to participate in informational forums at which they will meet the public and college employees. Board members also will interview each candidate.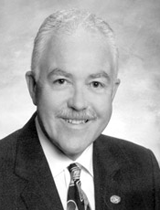 PHOTO: www.sdcity.edu
Terrence J. Burgess.
Details of the forums will be posted on the College's website, www.pima.edu, as soon as they are made final.
The goal is to have the new chancellor in place by July.
The Arizona Daily Star reported that a third would-be finalist, Katharine Winograd, president of Central New Mexico Community College, dropped out of the competition, deciding to stay there.
Roy Flores went on medical leave in 2011, then resigned last year as chancellor after a tumultuous period in which he was accused of harassing female employees.
Suzanne Miles is serving as interim chancellor.

Read Terrence Burgess' bio here: View at Google Docs | Download File

Read more about María Sheehan here: TMCC President