"The Red Skelton Show," one of the first variety shows to make the successful transition from radio to TV, premiered September 30, 1951 and was a television staple for two decades until its cancellation in 1971.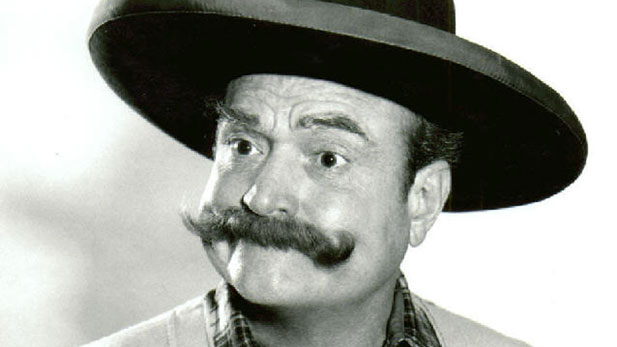 Red Skelton as "Sheriff Deadeye"
THE BEST OF RED SKELTON features classic Skelton slapstick routines and characters in full color, along with hilarious guest appearances from Walter Brennan, Raymond Burr, Tim Conway, Phyllis Diller, James Drury, Eva Gabor, Janet Leigh, Audrey Meadows, Vincent Price, Cesar Romero, Mickey Rooney, Telly Savalas, Tiny Tim, Robert Wagner, John Wayne and others (see release for a full list). Assembled with permission from Red Skelton's estate, the special includes segments from one of the final interviews Skelton gave before his death. Most of the vintage footage in THE BEST OF RED SKELTON has not been on TV since the original broadcasts.