Wednesday on The Diane Rehm Show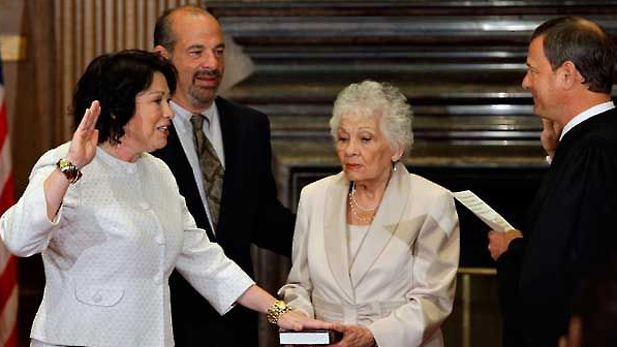 A Conversation With Supreme Court Justice Sonia Sotomayor
Ever since Sonia Sotomayor was appointed to the Supreme Court in 2009, people have been as curious about her personal story as her views on the law and the courts. Children with diabetes want to know about her experiences living with the disease. Others ask how she coped with losing her father at a young age. Minority students wonder whether she has experienced discrimination and how she stays connected to her community. In a new memoir titled "My Beloved World," Sotomayor describes how adversity has spurred her on instead of knocking her down. Diane talks with Justice Sotomayor about the sources of her hope and optimism, and the value of holding on to far-fetched dreams.


Readers' Review: "The Brief Wondrous Life of Oscar Wao" By Junot Diaz
For our January Readers' Review: Junot Diaz's Pulitzer Prize-winning novel, "The Brief Wondrous Life of Oscar Wao." It's the coming of age story of a Dominican American boy growing up with his immigrant family in New Jersey. Diaz is a recent recipient of a MacArthur "genius" fellowship. Join Diane and her guests for the discussion.
Weekday mornings from 9-11 a.m. on NPR 89.1 FM/1550 AM