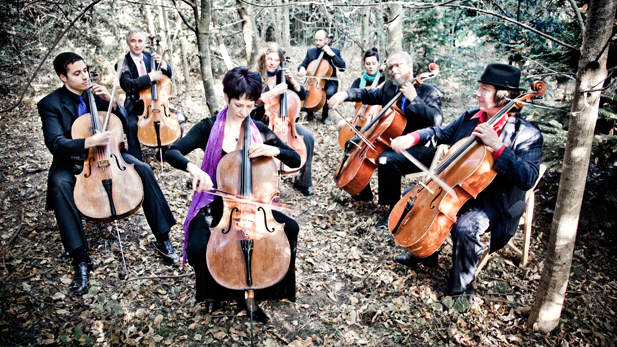 The Portland Cello Project (PHOTO: Tarina Westlund)
Nobody questions it when an electric guitarist plays modern music on their instrument, but rock and roll cellists are still rare enough to be considered a novelty -- unless you live in Portland, Oregon.
For the last six years, The Portland Cello Project has been challenging perceptions about playing new music on classic instruments, and exploring the depth and breadth of the cello's natural range.
Known as "PCP" to their fans, the ensemble is a group with fluctuating membership and a zest for experimentation.
I asked cellist Doug Jenkins, one of the band's founding members, to describe what the Project is like on stage...
Listen:
The Portland Cello Project featuring Patti King and the Allalujah Choir will perform on Thursday, February 7th, 2013 at Solar Culture in downtown Tucson.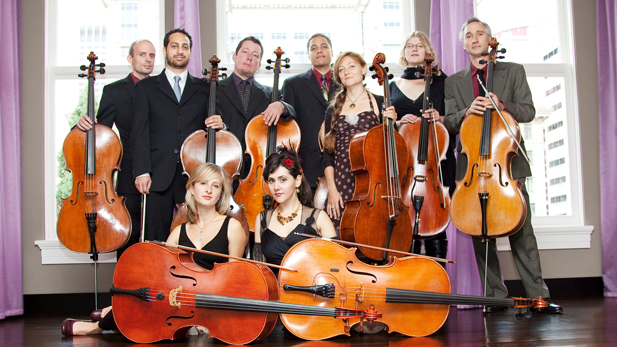 The Portland Cello Project (PHOTO: Tarina Westlund)