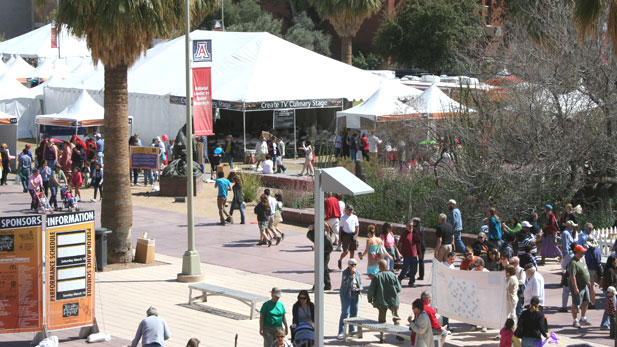 Festival attendees arrive on the University of Arizona campus to celebrate the Second Annual Tucson Festival of Books, March 13-14, 2010.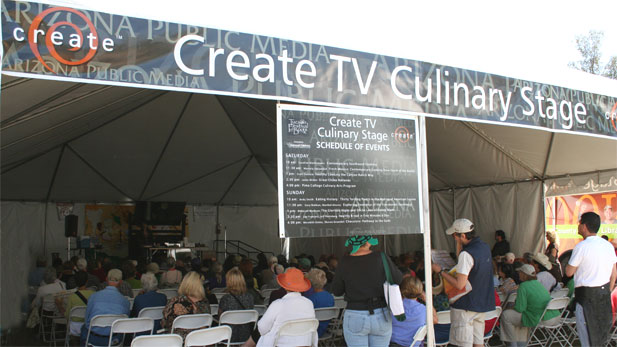 The audience gathers at the Create Culinary Stage on Saturday to listen as Chef Marcela Valladolid begins her cooking demonstration.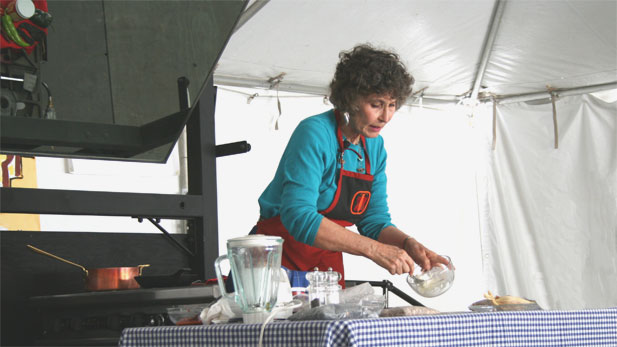 Carolyn Niethammer demonstrates a recipe from "The New Southwest Cookbook," her collection of recipes from top restaurant and resort chefs.
The Tucson Festival of Books is a celebration of literacy where your favorite authors gather to speak about their work and conduct book signings. Writing workshops, competitions, panel presentations, live cooking demonstrations, children's activities, storytelling, artists and musician performances are but some of the entertainment scheduled free to the public.