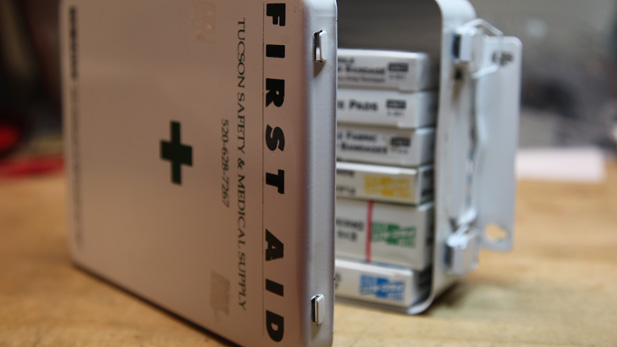 PHOTO: Andrea Kelly
The Arizona Senate is considering a measure that would require schools to stock drugs that help quickly stop an allergic reaction.
The Senate Education Committee passed Senate Bill 1421, which could require schools to have injectible epinephrine available. The drug and its use in a one-time injection is commonly referred to as an EpiPen, though that's just one brand name for it.
Dr. Peggy Stemmler, the health services director for the Arizona chapter of the American Association of Pediatrics, told the education committee that epinephrine is a safe drug for use in kids who have an allergic reaction.
Many children and adults who have severe allergies are aware of them and know how to prevent a reaction, she said. It's not always possible to avoid triggers, but she said it is even more important to have epinephrine available for people who react to an unknown allergen.
Anaphylactic shock can be dangerous, and Stemmler compared the need to that of another medical device commonly installed in public places.
"Think about it like having defibrillators in the hall. You don't know you're going to need it, but when you need it, you need it right away," she said.
She says most children with known allergies are careful to avoid their triggers, but that's not always possible. Also, Stemmler says, when someone is unaware of an allergy, and then has an anaphylactic reaction, they need treatment quickly.
Though vote was unanimous to send the bill to the Health and Human Services Committee, one state lawmaker said he has concerns about what could happen if it is passed into law with subsequent votes.
Republican Rep. Chester Crandell said requiring the medication in schools could easily expand to requiring one in every classroom, or one on every adult, even one in every bus, he said.
"I have some concern with putting that responsibility and looking then at being able to expand it and saying well the bus driver should have had one and didn't have one. Where does the liability lie on that?"
If the bill is approved in the Health and Human Services Committee, it would also need a vote of the full Senate before moving to the House of Representatives.