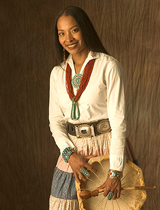 (PHOTO: John Running Photography)
Navajo singer Radmilla Cody was probably the only attendee at the Grammy Awards wearing a traditional native dress and moccasins. The former Miss Navajo was a Grammy nominee for her album of traditional native music, Shi Keyah: Songs for the People.
From Cody's website:
With an angelic voice of bluebirds singing, Radmilla Cody, traditional Navajo recording artist, Indie Award Winner, multiple Native American Award Nominee and international performer, continues to maintain Navajo culture by recording music that children sing with pride and lyrics the Dine elders can be proud of.
Cody has never been afraid to stand out in a crowd. Reporter Laurel Morales talks to Cody about her music and how she became a devoted activist against domestic violence.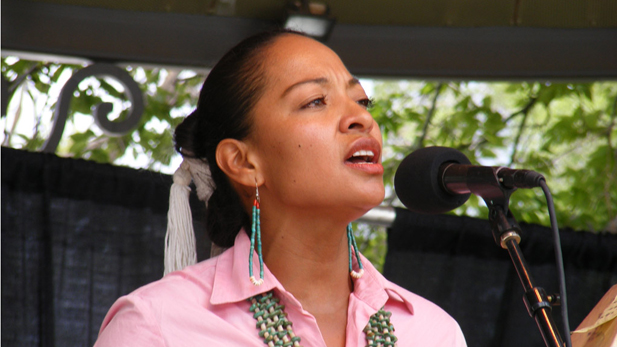 (PHOTO: Radmilla Cody Website)