On this week's program: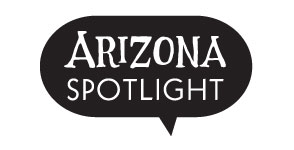 Arizona Spotlight
Playing Piazzolla
Actor Robert Beltran discusses his early film influences; and about his lead role in a new production honoring the life of renowned tango composer Ástor Piazzolla.
Radmilla Cody's Link To The Past
The Navajo singer, recently nominated for a Grammy, uses her traditional reservation upbringing to inform both her music and her activism.
A Grand Musical Memorial
Amber Wagner and James Valenti talk about performing Verdi's Requiem with the Tucson Symphony Orchestra.
Bob Weir on Bob Weir
A founding member of The Grateful Dead reflects on his recording projects and his upcoming solo acoustic stop in Tucson.