A June 10 sentencing date has been set for a Mexican man who pleaded guilty in the 2010 killing of a U.S. Border Patrol agent whose death revealed the botched "Fast and Furious" gun-smuggling investigation.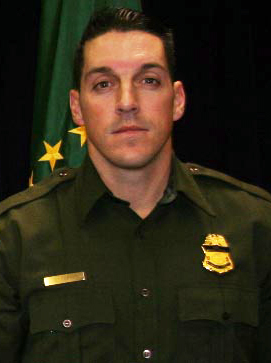 U.S. Border Patrol Agent Brian Terry.
Manuel Osorio-Arellanes is only the person to have pleaded guilty in Agent Brian Terry's death.
Two of the five men accused in Terry's killing are in custody, while three others remain fugitives.
Two rifles bought by a gun-smuggling ring that was being monitored through "Fast and Furious" were found at the shooting scene.
Investigators declined to say whether the murder weapon was linked to a purchase from the operation.
Authorities have faced criticism for allowing suspected straw gun buyers to walk away from shops with weapons, rather than arrest suspects and seize the guns there.
The case has led to high-profile congressional hearings and investigations and to a standoff between Republicans in Congress and the Obama administration over evidence.
Attorney General Eric Holder was at one time held in contempt of Congress for refusing to turn over documents about "Fast and Furious" on claims of executive privilege.