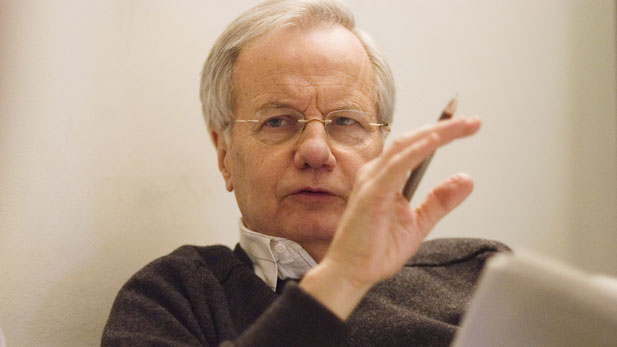 Bill Moyers
Even as President Obama's talking points champion the middle class and condemn how our economy caters to the very rich, the truth behind modern American capitalism is a story of continued inequality and hardship. Even a modest increase in the minimum wage -- as suggested by the president -- faces opposition from those who apparently pledge allegiance first and foremost to America's wealthy and powerful.
Yet some aren't just wringing their hands about our economic crisis; they're fighting back. On this week's Moyers & Company, economist Richard Wolff joins Bill to shine light on the disaster left behind in capitalism's wake, and discusses how to battle for economic justice. A noted professor emeritus at the University of Massachusetts at Amherst, and now visiting professor at Manhattan's New School, Wolff has written many books on the effects of rampant capitalism, including Capitalism Hits the Fan.
Moyers & Company, Friday at 9 p.m. on PBS 6.