A judge has lifted his order that prevented the release of investigation records in the Tucson shooting rampage that killed six people and wounded former U.S. Rep. Gabrielle Giffords two years ago.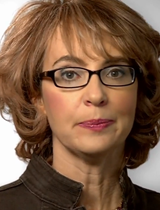 Gabrielle Giffords.
The order signed Monday by U.S. District Judge Larry Burns and released Tuesday grants a motion by the Arizona Daily Star.
Burns sealed the records to ensure Jared Loughner's right to a fair trial. But the judge says Loughner's guilty plea last year means there is no need to keep the records sealed. Loughner is serving life in prison.
It is now up to the Pima County Sheriff's Department to respond to media requests for the records.
The Star quoted a Sheriff's Department official Tuesday as saying that the records are almost 600 pages and the Sheriff's Department has yet to figure out how they will be distributed. The earliest records will be released is the end of this week, he said.
Prosecutors didn't object to releasing the information. Loughner lawyer Judy Clarke did, saying the privacy of witnesses, victims and Loughner's family should be protected.
The shooting, at a Safeway store on Tucson's northwest side, came as Giffords started a "Congress on Your Corner" to meet and speak with constituents. Six people, including a 9-year-old girl, a federal judge and one of Giffords' staff members, were killed, and a dozen others in addition to Giffords were wounded.
Loughner was subdued at the scene. He initially was found to be mentally incompetent after a diagnosis of schizophrenia. After court-ordered treatment, he was judged in November to be competent, and he pleaded guilty.