Davis-Monthan Air Force Base in Tucson will furlough 1,300 civilian workers to save $6.7 million in the next seven months if federal budget cuts take effect Friday, a base spokesman says.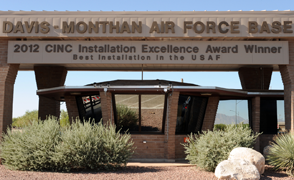 (PHOTO: Davis-Monthan Air Force Base)
Under a furlough, all civilian workers at DM would be required to take 22 unpaid days off between now and the end of the federal fiscal year Sept. 30, Air Force Capt. Jonathan D. Simmons said in an email responding to questions.
Simmons, who is chief of public affairs for the 355th Fighter Wing, said another 1,800 civilian workers for the Air Force in other Arizona locations would be similarly furloughed, for a savings of $17.2 million if the cuts, known as sequestration, take effect.
"Civilian furloughs are a measure of last resort, which are expected to be part of sequestration if it occurs," Simmons said in the email. "A civilian reduction in force action is not planned for DM at this time."
Under sequestration, military personnel would not be affected, the Pentagon has said.
Despite that, sequestration would have an impact on Davis-Monthan's mission, which includes training pilots and crews for the A-10 Thunderbolt, which has had a key role in combat, knocking out enemy tanks and artillery.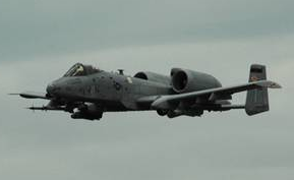 A-10 Thunderbolt from Davis-Monthan AFB. (PHOTO: Davis-Monthan Air Force Base)
"While we will do everything we can to be able to continue to perform our core mission, it is clear that sequestration will have a negative effect on readiness across the DoD (Department of Defense), including at DM," Simmons said in the email.
"For example the Air Force could face an 18 percent reduction in flying hours ... ," he said. "The Air Force may reduce weapon systems sustainment by as much as 18 percent, which may affect the A-10 fleet. More specific impacts to our mission may not be discussed for national security reasons."
Davis-Monthan employs 1,300 civilian workers, Simmons said. The latest report on military personnel listed 7,136 officers and airmen assigned to the base in 2012.