Coming up on this week's edition of ARIZONA SPOTLIGHT with host Mark McLemore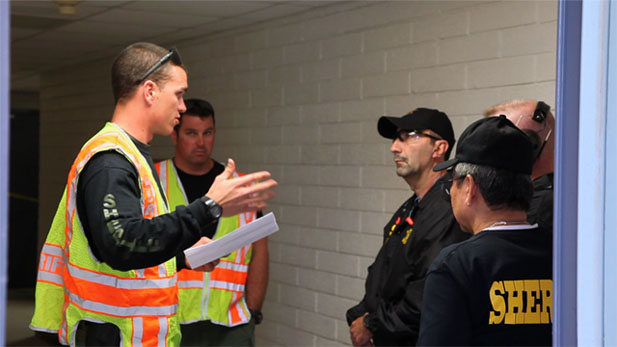 Sherif Joe Arpaio's school safety posse trains in a school shooting practice scenario. (PHOTO: AZPM)
The recent school shooting in Newtown, Connecticut has once again raised the issue of school safety. Arizona's two most populous counties are taking different approaches on how to keep school children safe, and Christopher Conover reports on how these plans are being received and implemented.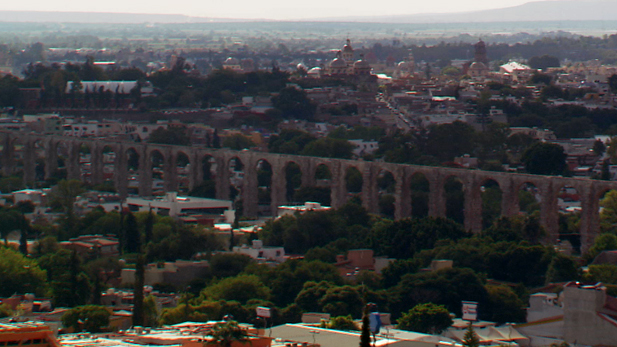 The aqueduct in Queretaro Mexico (PHOTO: File photo)
Unlike the United States, Mexico's economy is currently on an upswing, with businesses expanding their operations and a middle class that is growing. Fernanda Echavarri visits the city of Queretaro, about 100 miles from Mexico City, to see how these changes are being felt.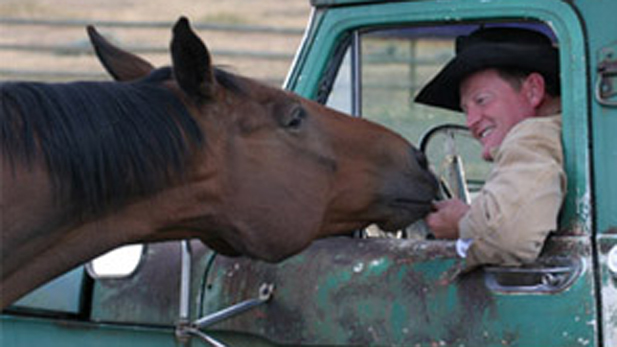 Mystery writer Craig Johnson at his ranch in Ucross, Wyoming (PHOTO: Courtesy Craig Johnson)
And, Mark McLemore talks with award-winning mystery author Craig Johnson, who lives in a small town in Wyoming with a population of 25. Johnson talks about drawing inspiration from his home state's wide-open spaces, and about how his best-selling series of novels starring Sheriff Walt Longmire has recently been adapted for television
ARIZONA SPOTLIGHT is heard every Friday at 8:30 am and 6:00 pm, and every Saturday at 5:00 pm, on NPR 89.1 FM / 1550 AM. Stories are also available online at AZPM.org.