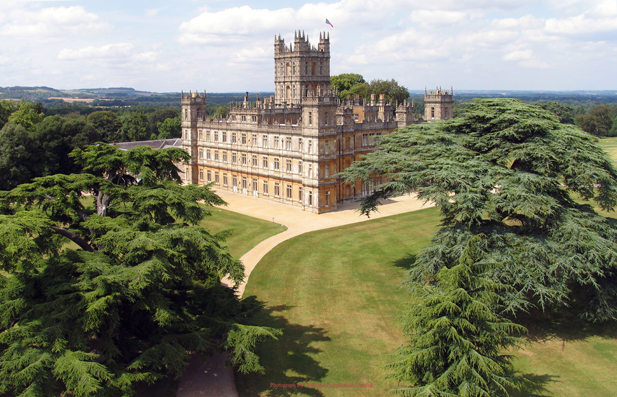 Highclere castle, home to the Canarvon family for the last 300 years. (PHOTO: PBS)
It may be more famous now than any time in its 1,300-year history as the setting of "Downton Abbey," but England's Highclere Castle has its own stories to tell. In its heyday, Highclere was the social epicenter of Edwardian England. See how all the inhabitants of Highclere lived, from the aristocrats who enjoyed a life of luxury to the army of servants toiling "below stairs." Also find out how the current inhabitants, Lord and Lady Carnarvon, spend their $1 million in annual upkeep funds and what life in a fairytale castle is like today.
Secrets of Highclere Castle, Sunday at 8 p.m. on PBS 6.