Tucson Fire Department officials will start a controlled fire at Sweetwater Wetlands Wednesday at 8:30 a.m.
The wetlands are located between the Santa Cruz River and Interstate 10, south of Roger Road.
Capt. Barrett Baker said that once the burn starts, so will concerned calls to 911. Previous controlled burns in the area resulted in a large plume of smoke and a number of calls. He said he hopes that, by getting the word out about the burn, 911 operators won't be deluged this time.
The prescribed burn will play a dual role. Baker said it gives Tucson firefighters a rare chance to practice on wild land fires, since they're so often concerned with structure fires. The burn is also part of the city of Tucson's Mosquito Abatement Program.
The 18-acre Sweetwater Wetlands was built in 1996 as part of the city's water treatment facility. The area is built around a series of recharge basins and reclaimed waste water ponds. The area is also an urban wildlife habitat, and more than 200 species of birds have been observed there.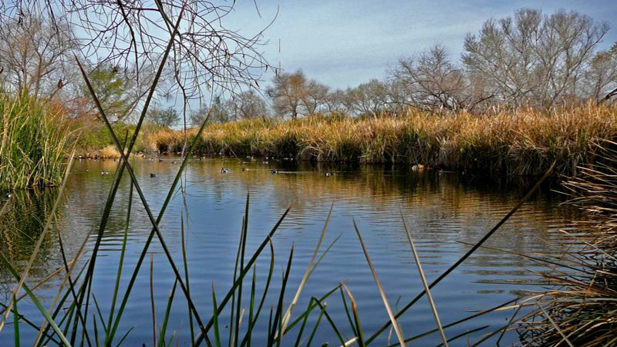 The 18-acre Sweetwater Wetlands.