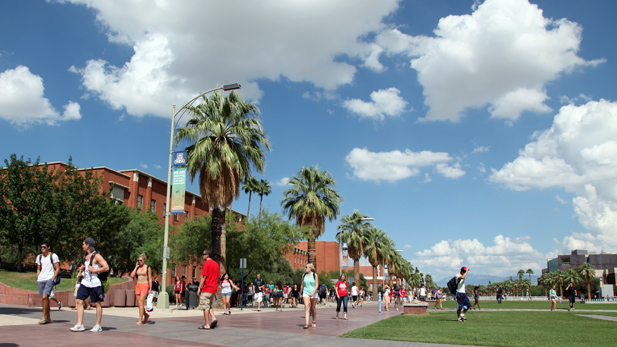 The University of Arizona (PHOTO: Fernanda Echavarri)
The State Higher Education Executive Officers has released its annual financial report showing states spent less money on higher education in 2012 compared to five years ago.
The State Higher Education Finance FY12 report, looked at state and local funding, tuition revenue, and enrollment trends for public higher education.
Arizona's funding for public universities and community colleges has decreased by 35 percent since 2007, placing the state in the top 10 for cuts nationwide, the report showed.
Meanwhile, enrollment in Arizona's public higher education system has increased by 20 percent in the last five years, which is above the national average, according to the report.
Net institutional revenue from tuition and fees grew from $41 billion in 2008 to $59.9 billion in 2012 in the United States.
"Tuition revenues are up substantially due to higher prices and more enrollments, but not enough to offset losses of public funding," said Paul Lingenfelter, president of SHEEO. "Students are paying more, while public institutions are receiving substantially less money to educate them."