Just when you starting thinking about spring, winter returns for another round. The latest low pressure system is packing rain, snow and winds and sharply colder temperatures. Highs Friday and Saturday will be around 53.
J.J.Brost, forecaster with the National Weather Service office in Tucson, says high winds could cause dust storms in Southern Arizona today. Rains arrive tonight and widespread showers are likely Friday. Snow levels will drop to below 5,000 feet.
Unlike some recent winter storms, this one won't embed itself with cold air. Brost says daytime highs will rebound into the 70s again by Tuesday.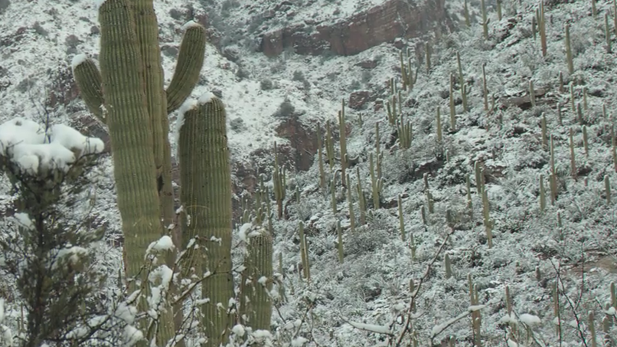 PHOTO: Steve Riggs
At Finger Rock Trailhead, Santa Catalina Mountains foothills, Feb. 21, 2013.