(VIDEO: AZPM)
The regular session of the Arizona Legislature has so far been characterized by a civil tone that legislators say was missing for the last couple of years when Republicans had super majorities in both chambers.
The GOP is still in the majority, but with smaller numbers, and that may account for the change, lawmakers said in interviews at the state Capitol.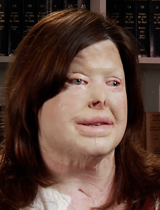 AZ Rep. Stephanie Mach, D-Tucson. (PHOTO: AZPM)
Rep. Stephanie Mach, D-Tucson, said she sees a different reason for the congeniality.
"I think that a lot of us have really heard the voters and said it's time to stop bickering and start coming up with common sense, realistic solutions to the issues we're facing," Mach said. "It remains to be seen whether some of those conversations will come to an agreement on a vote."
Her fellow freshman, Rep. Ethan Orr, R-Tucson, said his view is that compromise is the best solution to the state's pressing issues, and that means respecting those on the other side.
"I think the tone is much more respectful from one party towards the other," Orr said. "The way that I look at it, and the reason I don't buy into the hard-ball politics of pushing a group out, is there are good ideas from both sides of the aisle."
Sen. Steve Farley, D-Tucson, said he considers it a matter of pragmatism.
"I'm a Democrat, but I've been spending all my time talking with Republicans, and really made some good contacts with folks," he said. "I am making headway. There are several Republicans working on bills that I've suggested to them, and we're moving ahead with it."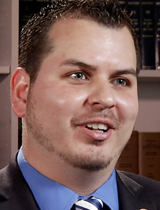 AZ Rep. Mark Cardenas, D-Phoenix. (PHOTO: AZPM)
The reach across party boundaries has come even from Republican Gov. Jan Brewer. Democratic freshman Rep. Mark Cardenas of Phoenix said her office has been in touch with him.
"The governor's office has reached out to me to talk to me about her budget proposal, specifically dealing with Medicaid and the TPT (Transaction Privilege Tax) reform,"Cardenas said. " ... For a freshman to get a visit from the governor's staff, specifically to talk about the budget, that just speaks volumes into how this Legislature is different from the last one."
Perhaps most telling was the observation of veteran legislator Olivia Cajero Bedford, who is in her 11th year in the Legislature. She served eight years in the House and has just begun her second two-year term in the Senate.
"There is just a friendlier atmosphere," Cajero Bedford said. "Democratic bills - a few Democratic bills - have been heard, where before they weren't heard. ... The whole atmosphere is just totally different. I can't speak for the House, but I know in the Senate, it is much more agreeable, much more pleasant. There isn't the anti-, the tension that there was in the last two years."
Newcomer Cardenas had a similar observation:
"The partisan bickering you've always heard about in the media – it's not there."