Patrick Lyons is the new director of the Arizona State Museum; only the seventh since its founding 120 years ago. He replaces Dr. Beth Grindell on June 1.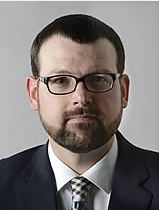 PHOTO: Arizona State Museum
Patrick Lyons.
Lyons has been with museum since 2006, first as head of collections. He was named an associate director in 2009.
Previous to his work at the museum, he was a preservation archaeologist at Archaeology Southwest in Tucson. He did fieldwork and research on the Salado phenomenon in the San Pedro River Valley.
"I'm really honored because of the storied history of this great institution," Lyons told Arizona Public Media.
"What I'm really focused on and the leadership here at the museum is focused on is really doing our best to be more relevant to local tribal communities, to the university community, and really to all Arizonans."
The museum, founded by the Arizona Territorial Legislature in 1893, is headquartered on the University of Arizona campus in Tucson. It houses what many describe as an unparalleled collection of archaeological and anthropological artifacts from throughout the Southwest. Many pre-Columbian specimens are in the museum's displays, and its store rooms hold the largest collection of pre-Columbian Southwestern pottery in the world.
"We had an impressive group of highly qualified applicants," Nancy Odegaard, the museum's head of preservation and chair of the search committee said in a press release. "Dr. Lyons was our top choice in terms of scholarly credentials in the Southwest, administrative experience in a university museum, leadership involvement with repatriation, and overall strength of character."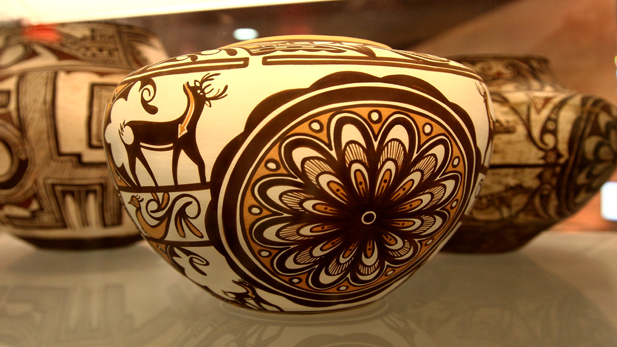 PHOTO: Mark Duggan
Zuni polychrome jar, on display at the Arizona State Museum, which has the world's largest collection of pre-Columbian Southwest Indian pottery