Thursday on The Diane Rehm Show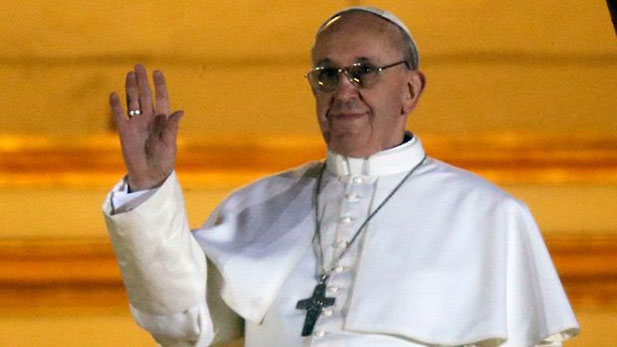 AP Photo/Gregorio Borgia
Roman Cathlics Choose a New Pope
Pope Francis waves to the crowd from the central balcony of St. Peter's Basilica at the Vatican, Wednesday. Cardinal Jorge Bergoglio who chose the name of Francis is the 266th pontiff of the Roman Catholic Church.
Diane and her guests discuss challenges facing the next leader of the world's one billion Roman Catholics.



AP Photo/Jeff Chiu
Sheryl Sandberg: "Lean In: Women, Work and the Will to Lead"
Growing up in Miami, Florida, Sheryl Sandberg was always at the top of her class. In middle school, she beat high schoolers in a debating contest, and later enrolled at Harvard. After working in government and then at Google, Sandberg joined Facebook. As chief operating officer, she helped lead the social media company to profitibility. In a new book, Sandberg writes about her journey to the top of Silicon Valley while balancing a family. She says women hold themselves back from reaching leadership positions and should take more risks. Diane talks with Facebook COO Sheryl Sandberg about why women should "lean in" to their careers.


Weekday mornings from 9-11 a.m. on NPR 89.1 FM/1550 AM