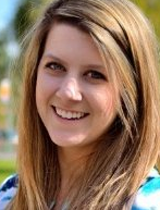 PHOTO: LinkedIn
Valerie Hanna, nominated to Arizona Board of Regents.
Gov. Jan Brewer Tuesday nominated University of Arizona sophomore Valerie Hanna to the student seat on the Arizona Board of Regents.
In a press release, the governor's office called Hanna "a fresh, energetic voice" for the regents, the governing body of the state university system.
Hanna, 20, is from Phoenix and is pursuing a bachelor of arts degree in political science with a focus on public policy and law, and is on track to graduate in 2015. She is a student senator at the UA.
"As student regent, I look forward to actively seeking and better incorporating the student voice on policies discussed and decided on by the board," she said in an email.
If confirmed by the state Senate, Hanna will serve a two-year term on the Board of Regents beginning July 1.