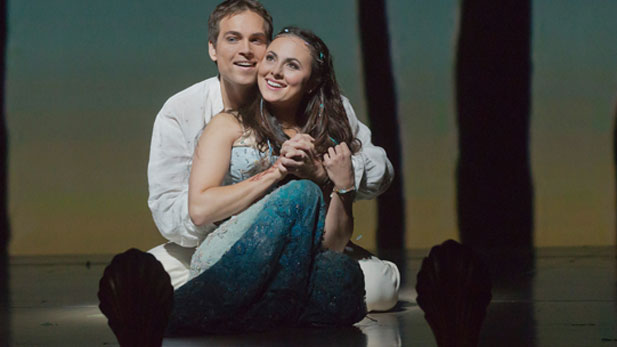 Alek Shrader as Ferdinand and Isabel Leonard as Miranda in Thomas Adès's "The Tempest." (PHOTO: PBS)
This production by Robert LePage (The Ring Cycle) of Thomas Ades' opera, with a libretto by Meredith Oakes, features Audrey Luna (Ariel), Isabel Leonard (Miranda), Iestyn Davies (Trinculo), Alek Shrader (Ferdinand), Alan Oke (Caliban), William Burden (King of Naples), Toby Spence (Antonio) and Simon Keenlyside (Prospero). The opera is based on Shakespeare's play of the same title.
Great Performances at the Met: The Tempest, Sunday at noon on PBS 6.
Watch GP at the Met: Tempest Preview on PBS. See more from Great Performances.