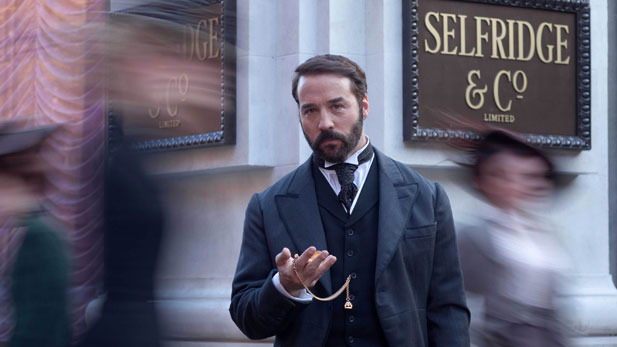 Jeremy Piven as Harry Gordon Selfridge (PHOTO: PBS)
Upstart American Harry Selfridge moves heaven and earth to build his visionary department store in London. But opening day is just the start of his retail revolution.
Jeremy Piven ("Entourage") stars as the wheeling-dealing American who shows early 1900s Londoners how to shop. Based on the life of colorful retail magnate Harry Gordon Selfridge, the new eight-part series is created by Emmy Award-winning writer Andrew Davies ("Pride and Prejudice," "Bleak House"). Also starring are Frances O'Connor ("Madame Bovary"), Aisling Loftus ("Page Eight"), Zoe Tapper ("Zen"), Amanda Abbington ("Case Histories"), and Samuel West ("Any Human Heart").
Masterpiece Classic: Mr. Selfridge, Sunday at 9 p.m. on PBS 6.