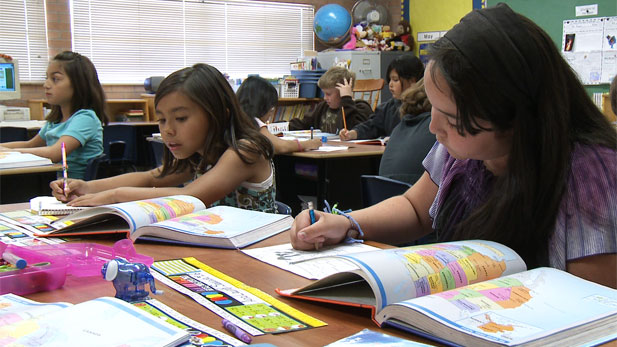 Tucson Unified School District students. (PHOTO: AZPM Staff)
Gov. Jan Brewer has until Monday to act on a bill paving the way for replacement of the AIMS test with a new achievement test based on tougher standards being adopted by Arizona and other states.
Brewer got the bill after the House approved it Tuesday. The Senate approved it previously.
The bill would eliminate the current requirement that high school students pass the AIMS test to graduate. The requirement would be dropped in the 2014-2015 school year if the bill becomes law. The AIMS test has been in use in Arizona for more than a decade.
The Arizona Republic quoted state Board of Education Executive Director Vince Yanez as saying that is when the board expects to begin using the new test based on Common Core standards.
AIMS stands for Arizona's Instrument to Measure Standards.