Jean "Django" Reinhardt (1910-1953), a pioneering virtuoso jazz guitarist and composer and the source of much inspiration and happiness for John Jorgenson
Hand John Jorgenson a stringed instrument, and chances are that he can play it. Well. He's proficient in guitar, mandolin, dobro, pedal steel, upright bass ... even piano and clarinet, having played the latter two since age eight.
His chops landed him on a list of highly sought-after recording and touring musicians - players called by top artists to go into the studio or on the road.
Jorgenson has received the call from a long list of artists wanting his talents. He's played for Johnny Cash, Elton John, The Byrds, Roy Orbison and Luciano Pavarotti, among others.
But he's not just a guitarist-for-hire. He and former Byrd Chris Hillman founded the Desert Rose Band in the late 1980s. The band would have several hits reach the upper part of the country music charts by the early '90s.
But his new band, The John Jorgenson Quintet, lets him play the music that he loves the most - acoustic swing, in the style of Django Reinhardt.
Mark McLemore talked with Jorgenson about his love for Reinhardt's music, both as a listener and as a player. He also talks about his upcoming Tucson concert.

The John Jorgenson Quintet will play at the Arizona-Sonora Desert Museum April 12-13, 2013.
More resources:
Hear a 2008 interview with John Jorgenson from NPR's All Things Considered.
Hear the John Jorgenson Quintet play on the public radio program Mountain Stage.
Learn more about Django Reinhardt and hear a profile of his life from Fresh Air.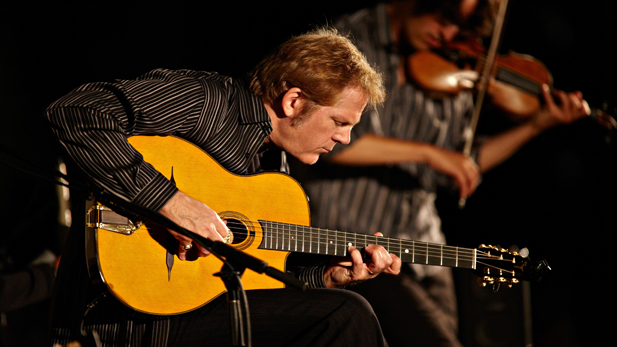 The John Jorgenson Quintet will play at the Arizona-Sonora Desert Museum April 12-13, 2013