Arizona Public Media's Ben Nead interviewed Charles McPherson earlier this week:
Alto saxophonist Charles McPherson was born in 1939 in Joplin, Missouri. His earliest exposure to jazz was from the numerous Swing Era "territory" bands that played outdoor concerts at a local public park. Shortly after World War II, the McPherson family relocated to Detroit. It was there that Charles, then 13, began his musical studies.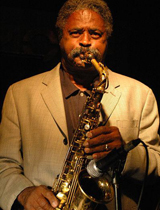 Alto saxophonist Charles McPherson plays Tucson, Sunday, April 21 (PHOTO: Charles McPherson)
Like so many urban centers with large African-American populations in the 1950s, Detroit jazz musicians enthusiastically embraced the blues-based Hard Bop style. But with few recording opportunities present in their home town (this was in the days before Motown) Detroit's best jazz instrumentalists invariably moved to New York City. Charles McPherson made the migration in 1959.
McPherson's talents eventually came to the attention of Charles Mingus. A complex and spontaneous man, Mingus has been alternately described as both volatile and compassionate by those who knew him.
Charles McPherson became a favorite of Mingus's for both personal and musical reasons. Their association continued off and on for years. Mingus eventually died of Amyotrophic lateral sclerosis in 1979.
Today's music collector has frustratingly few choices available to obtain aural documents of McPherson together with Mingus. This is largely due to the bassist's financial hardships and a tempestuous relationship with many of the recording companies that had championed him.
However, a 1965 show in Minneapolis shows McPherson in excellent form. And, a pair of studio sessions recorded in the U.S. in 1970 for a French record label are also worth searching out.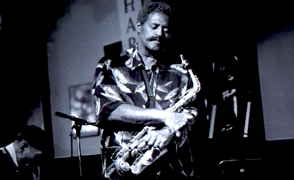 McPherson played supplemental sax parts for the film Bird, about the life of Charlie Parker

Charles McPherson
By the late 1970s, Charles McPherson was an important band leader in his own right. A rich discography has ensued. The listener could do well to sample the 1995 First Flight Out CD.
Movie fans also got a chance to hear McPherson's playing on the 1988 Clint Eastwood film Bird, the biographical look at Charlie Parker's life. Along with original Parker alto performances overdubbed on top of modern rhythm sections, McPherson's alto supplemented the soundtrack where vintage recordings couldn't accommodate the filmmaker's requirements.
More recently, Charles McPherson has been heard on several NPR radio broadcasts with the Jazz At Lincoln Center Orchestra. One particularly memorable episode of this program paired him with fellow altoist Wess Anderson and the Philharmonic Orchestra of the Americas, for a recreation of Charlie Parker's famed Bird With Strings sessions.
Despite making nearby San Diego his home since 1978, Southern Arizona appearances by Charles McPherson have been few and far between. If memory serves, Gentle Ben's (in a day when live jazz was featured) hosted him for an evening of music in the late 1980s, and that's been about it.
This weekend, though, McPherson visits Mingus' home town of Nogales. He'll play a noon outdoor concert Saturday April 20.
McPherson also plays the Berger Performing Arts Center, 1200 W. Speedway in Tucson, Sunday, April 21 at 2:00 p.m.
The all-star Tucson trio of pianist Jeff Haskell, bassist Scott Black and drummer Pete Swan will accompany McPherson in a program of Mingus compositions. The concert also features a formal award presentation to Jeff Haskell by the Tucson Jazz Society and the Jazz Journalists Association, in honor of the pianist's 30 years of performing, conducting and music education services to the community.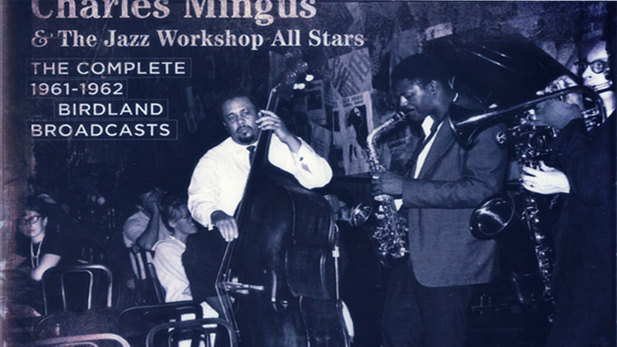 McPherson played with Charles Mingus for a number of years

Charles McPherson