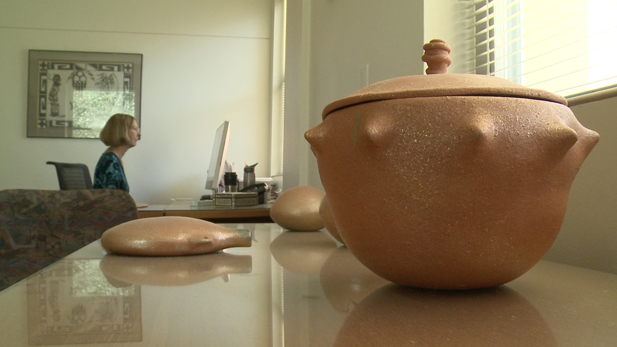 UA Prof. Barbara Mills has always been fascinated by the exchange of ideas and customs across different cultures.
Although they may not have been able to 'like' or 'tweet' each others property, archaeologists claim that ancient civilizations could still build social networks through their material culture.
In a recently published article, a group of academic researchers called the Southwest Social Networks Project have outlined a series of exchange networks that had existed between Pre-Hispanic civilizations from 1200 to 1500 CE. These researchers consisted of a diverse collection of collaborators including sociologists, geochemists, computer scientists, and anthropologists.
The team worked together to organize and analyze over 4.3 million artifacts into an accessible database. The majority of these artifacts were the discarded remains of old ceramic pottery.
"We're trying to look at who shares the same properties of decorated ceramics at one site versus another," said Barbara Mills, a professor at the School of Anthropology. Mills was one of the first proponents for starting this archaeological study just over 5 years ago.
The social networks between these civilizations are linked together based on the similarities of their ceramic appliances. The design and function of a piece of pottery could be exchanged over a long distance to another community, thus establishing the basis for an interconnected network of communication.
"The majority of these networks were dependent on women," Mills said, "women were the ones circulating different recipes in how to make and use decorated ceramics." Mills is hoping to continue her research so that it will date back to the year 800 CE.
Producer: Kevin Reagan | Videographer: Martin Rubio | Editor: Lauren Bays