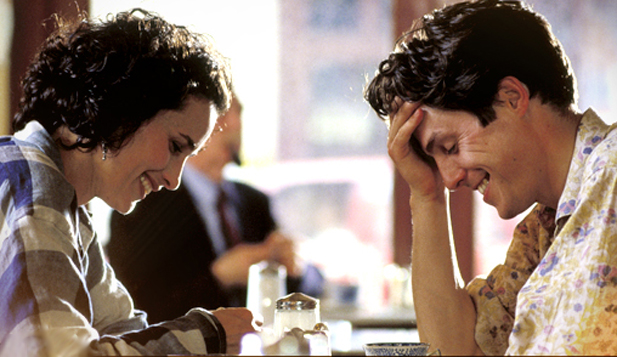 A charming but bumbling Charles and his closest group of friends seem always to be attending weddings but are never the bride or groom. Sparks fly at wedding #1 in when Charles meets an American woman named Carrie.
Over three more weddings and one funeral, Charles and Carrie's paths continue to cross, but something always seems to prevent the two from getting together.
The film features great performances by James Fleet, Charlotte Coleman, John Hannah, Simon Callow, Kristin Scott Thomas, and David Bower.
Hollywood at Home: Four Weddings and a Funeral, Saturday at 9 p.m. on PBS 6.