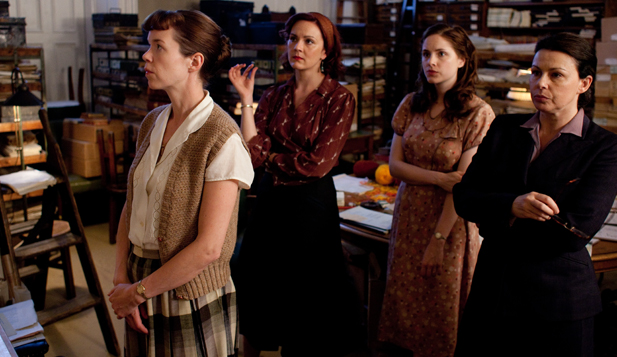 Shown from L-R: Anna Maxwell Martin as Susan (front), Rachael Stirling as Millie, Sophie Rundle as Lucy, Julie Graham as Jean (PHOTO: PBS)
When Scotland Yard dismisses the women's theories, they realize it's up to them to stop the killer before he takes his next victim. They identify a suspect and use Lucy to lure him into a trap, but their plan goes badly awry and Lucy is assaulted. Shaken, the women take a different approach, contacting former war department members. Susan plans to meet with a psychiatrist whom she believes has helpful information, completely unaware of the danger that awaits her.
The Bletchley Circle, Sunday at 9 p.m. on PBS 6.