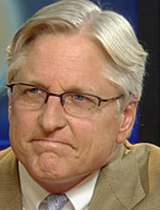 PHOTO: AZPM
Fred DuVal.
Former Arizona Board of Regents member Fred DuVal is now officially seeking the Democratic nomination for governor.
Wednesday's announcement comes about two months after DuVal, a former Arizona Democratic Party national committeeman and a Tucson native, announced the creation of a formal exploration committee.
Since then, he has collected a large number of endorsements from prominent Democrats, including former governors Raúl Castro, Rose Mofford and Bruce Babbitt.
Democratic Rep. Chad Campbell has also signaled interest in the governor's race. He is the House minority leader.
On the Republican side, former Tempe Mayor Hugh Hallman has entered the governor's race, while other possible candidates include Secretary of State Ken Bennett, state Treasurer Doug Ducey and Mesa Mayor Scott Smith.