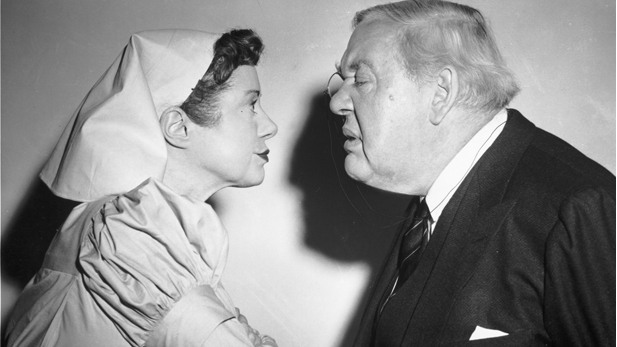 In 1953 Britain and Sir Wilfrid Robarts (Charles Laughton), known as the barrister for the hopeless, takes on Leonard Vole (Tyrone Power) as a client, despite the protests raised by his private nurse Ms. Plimsoll (Elsa Lanchester). Vole has been accused of murdering Mrs. Emily French, a widow became so smitten with him she made him the main recipient of her will.
In speaking with Vole's wife, Christine, Sir Wilfrid finds her to be cold and distant, but she does provide an alibi for her husband. When called as a witness for the prosecution, Christine testified that Leonard admitted to killing Mrs. French.
During the trial, a mysterious woman contacts Sir Wilfrid and provides him with letters written by Christine and addressed to her lover, Max. The affair revealed by the letters shows a strong motive for Christine to have lied and found Leonard not guilty.
Through the smoke, mirrors and masks of deception that surround him, Sir Wilfrid will eventually discover the truth behind the murder of Mrs. French and the real identity of Mr. and Mrs. Vole.
Hollywood at Home: Witness for the Prosecution, Saturday at 9 p.m. on PBS 6.