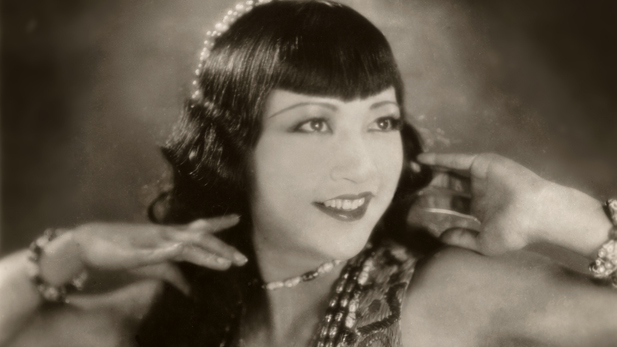 Anna May Wong in a still from Song (1928), a silent film directed by Richard Eichberg. (PHOTO: PBS)
Anna May Wong was the first Chinese-American movie star. She started out in silent films when she was 17 and went on to make dozens of films in Hollywood, London and Berlin, co-starring with Marlene Dietrich, Anthony Quinn and Douglas Fairbanks. She was glamorous, talented and cosmopolitan. Yet she spent most of her career typecast either as a painted doll or a scheming dragon lady. Filmmaker Yunah Hong paints a vivid portrait of a Hollywood original, narrated in Wong's own words by actress Doan Ly. Generous excerpts from Wong's films, archival photographs and interviews enhance this richly detailed picture of a woman and her times.
Anna May Wong: In her Own Words, Monday at 10 p.m. on PBS 6.