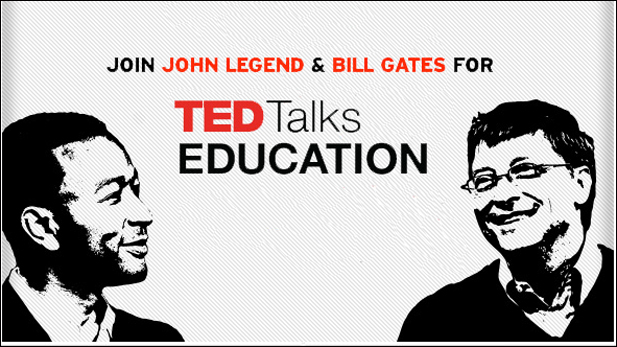 (PHOTO: PBS)
Musical performer and education advocate John Legend has been tapped to host "TED Talks Education," as well as deliver a TED Talk as part of the program. Other speakers include:
• Pearl Arredondo, Educator and advocate
• Geoffrey Canada, Educator, social advocate and CEO of Harlem Children's Zone
• Dr. Angela Lee Duckworth, Assistant Professor, Department of Psychology, University of Pennsylvania.
• Bill Gates, Technologist and philanthropist
• Malcolm London, Poet, teacher and advocate
• Ramsey Musallam, Educator and advocate
• Rita F. Pierson, Ed.D, Education and anti-poverty advocate
The program also features three short films profiling high school students with remarkable stories. The documentaries will be produced by two-time Emmy-winning filmmaker Tony Gerber and Pulitzer Prize-winning playwright and MacArthur Genius Award-recipient Lynn Nottage.
TED Talks, Tuesday at 10 p.m. on PBS 6.