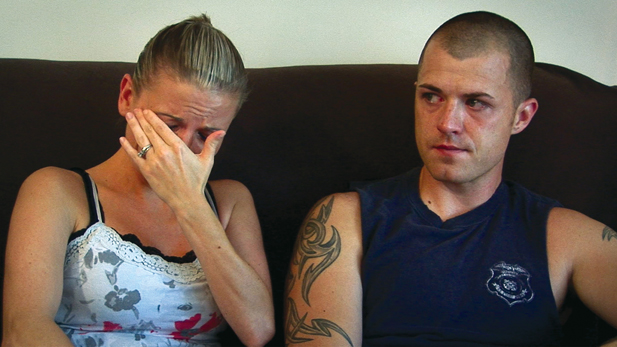 Kori Cioca, US Coast Guard, and husband Rob in an emotional interview. (PHOTO: PBS)
The most shameful and best-kept secret in the U.S. military is the epidemic of rape and sexual assault within the ranks. An American female soldier in a combat zone is more likely to be raped by a fellow soldier than killed by enemy fire. A culture of privilege and impunity has resulted in few prosecutions and the systematic isolation of women who dare to report the crimes.
Independent Lens: The Invisible War, Monday at 10 p.m. on PBS 6.