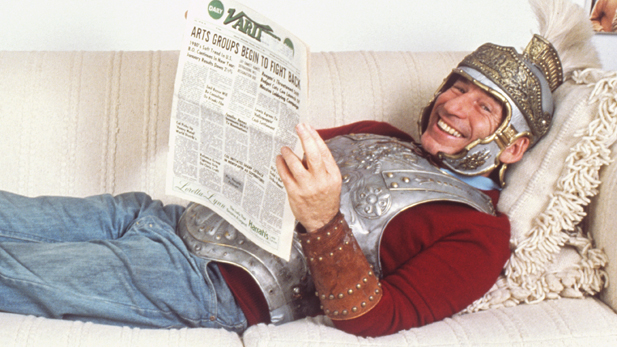 Photo taken for for Mademoiselle Magazine while Mel Brooks was filming "History of the World: Part I" in 1980-81. (PHOTO: PBS)
"Mel Brooks: Make a Noise" profiles the larger-than-life, yet very private comedy giant. He has never authorized a biography and has requested that his friends not talk about him, making his participation in this AMERICAN MASTERS film a genuine first. Features new interviews with Brooks, Matthew Broderick, Nathan Lane, Cloris Leachman, Carl Reiner and Joan Rivers.
AMERICAN MASTERS Mel Brooks: Make a Noise, Monday at 9 p.m. on PBS 6.
Watch Mel Brooks: Make a Noise on PBS. See more from American Masters.