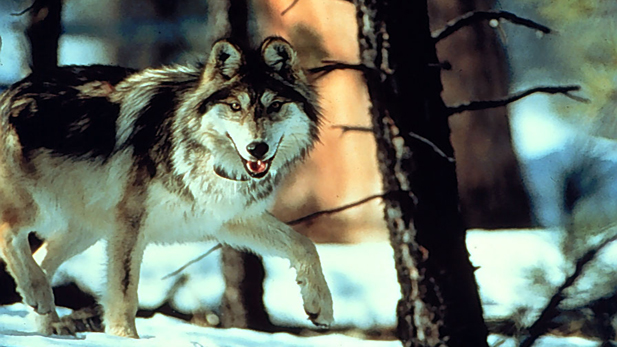 PHOTO: George Andrejko/Arizona Game and Fish Department
Mexican gray wolf, Canis lupus baileyi
A Mexican gray wolf has been found after it left its pregnant mate and left the area.
The wolf was located after leaving the wolf recovery area in New Mexico's San Mateo Mountains.
Two weeks earlier, the wolf and his pregnant female mate were carried into the Gila Wilderness on mules so they could be released.
"What probably happened is they started to move from the release site and she couldn't keep up and she stopped to den while he kept moving," said Maggie Dwire, assistant coordinator for the U.S. Fish and Wildlife's Mexican wolf recovery program.
The female stayed in the area, but the male traveled more than 75 miles.
The male wolf had been released and failed to bond with a new group once before, but Dwire said that was normal.
"The blue-stem pack already had a new alpha male at that time when we tried to insert him. His movements were probably in response to that and we think it's normal," she said.