(VIDEO: APZM)
Arizona House Speaker Andy Tobin says he is ready to take on Gov. Jan Brewer's Medicaid expansion proposal, with an alternative that improves on hers.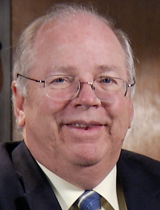 Arizona House Speaker Andy Tobin, R-Paulden.
Tobin, R-Paulden, said in an interview for Friday's Arizona Week broadcast that his idea of taking the Medicaid expansion to voters in a special referendum election this fall covers legal issues that could arise under legislative passage.
In addition, he said, his proposal is better than Brewer's because it goes to the heart of "the problem we're trying to solve - to make health insurance affordable."
The essence of Brewer's proposal passed the state Senate on Thursday in a 19-11 vote as part of the chamber's state budget package.
Under it, Brewer has estimated, Arizona will receive billions in federal health care dollars, covering 300,000 uninsured poor, and it won't cost taxpayers anything. That's because hospitals would pay a no-pass-along assessment for the state's share of the costs.
Most Republicans oppose it, saying it adds to the federal debt and deficit and there is no guarantee the money will continue to be paid out, leaving the state to pick up the costs are drop thousands of people from health insurance coverage.
In addition, they have said, because the hospital assessment is a tax increase, the proposal must have two-thirds approval in both legislative chambers as required in the state constitution.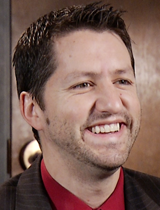 Rep. Paul Boyer, R-Phoenix. (PHOTO: AZPM)
Tobin said his proposal will get the state past any potential lawsuits over taxation without the two-thirds, and it will shift state revenues so they can be used for other needs.
The governor and others disagree that the proposal is a tax increase, thus requiring the two-thirds majority, but the speaker said asking the voters to approve the Medicaid expansion gets past that problem. A simple majority approval by voters is all that is needed.
For Tobin to get his idea approved in the House may prove as contentious as the Senate debate was Thursday for the initial Medicaid passage. There, six Republicans broke ranks and teamed with all 13 Democrats to create majority support.
In doing so, they voted down two dozen amendments from Republicans aimed at scuttling Medicaid expansion. One amendment that did get through was a Jan. 1, 2017 expiration date on the expansion, which would allow the Legislature to reconsider if the plan is working.
In the House, the numbers opposed to the expansion may be greater than they were in the Senate, and there is opposition to taking it to the ballot.
Rep. Paul Boyer, R-Phoenix, who opposes the expansion, said in an Arizona Week interview that he counted 31 or 32 votes in favor, a slender majority in the 60-member House.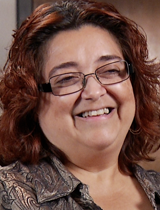 State Rep. Rosanna Gabaldón, D-Sahuarita. (PHOTO: AZPM)
Boyer and Reps. Lydia Hernández, D-Phoenix and Rosanna Gabaldón, D-Sahuarita, said they oppose taking it to the voters. Hernández and Gabaldón said they favor expansion.
"I think it would be a waste of time in that, for example, the voters approved such an initiative twice," Hernández said, referring to Proposition 204, passed in 2000 to extend Medicaid coverage to anyone at or under the federal poverty level as defined by income. "It's been approved."
Rep. T.J. Shope, R-Coolidge, who said he is leaning toward favoring expansion, said the idea of taking it to the voters is a good "Plan B" in case the Legislature cannot pass it.
The House will convene its next session Tuesday, and the budget bills coming from the Senate are expected to be assigned to the Appropriations Committee. There, said committee member Adam Kwasman, R-Oro Valley, the Medicaid expansion likely will be stripped out.
Floor debate on the issue could come later in the week, although Tobin said Thursday he does not expect the legislative session to conclude next week.