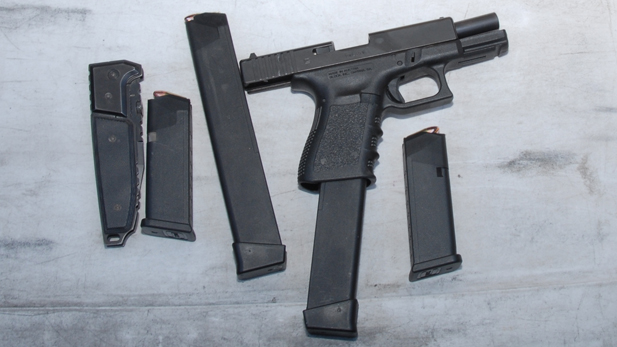 The Glock 9 mm gun Jared Lee Loughner used to kill six and wound 13 in the Jan. 8, 2011 shooting in Tucson. Shown with additional ammunition magazines recovered at the scene and a knife (left) that Loughner was carrying. (PHOTO: Pima County Sheriff's Department)
Listen to the story:
Authorities released nearly 600 photos that investigators took in the aftermath of the Tucson shooting rampage that killed six people and wounded former Congresswoman Gabrielle Giffords and 12 others.
The photos showed the handgun, high-capacity pistol magazines and knife that Jared Lee Loughner carried with him as he carried out the Jan. 8, 2011 attack.
The images also include Loughner's receipt for the motel where he stayed the night before the shooting, a credit card record showing ear plugs he bought and dozens of vehicles that were in the parking lot of the shopping center where the shooting unfolded.
The release of photos didn't include any gruesome crime scene images of victims that are being shielded from the public out of respect to those who were injured and killed in the attack.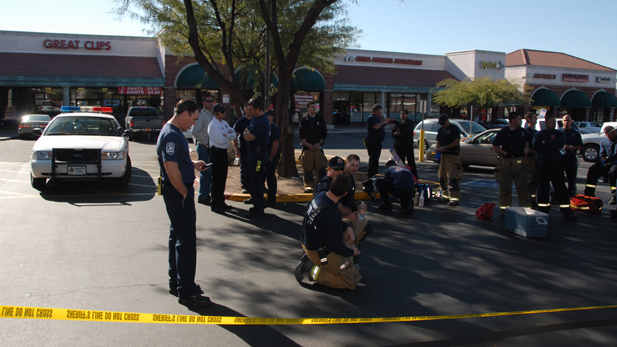 First responders in the parking lot of the shopping center at North Oracle Road and West Ina Road after the shooting on Jan. 8, 2011. (PHOTO: Pima County Sheriff's Department)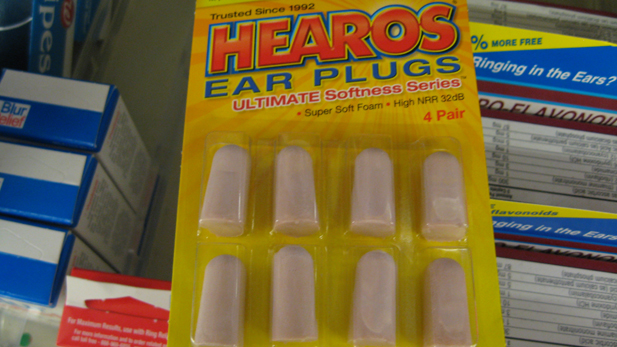 A package of earplugs the Pima County Sheriff's Department took photos of after the Jan. 8, 2011 shooting in Tucson. Records show gunman Jared Lee Loughner wore earplugs when he carried out the shooting that killed six and injured 13 others, including then-Congresswoman Gabrielle Giffords. (PHOTO: Pima County Sheriff's Department)